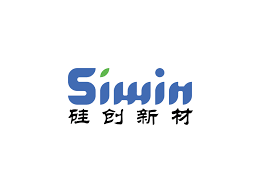 Nanjing Siwin New Material :
Surya Corporation is delighted to be in partnership with Nanjing Siwin New Material, a leading provider of additives for the coating industry. Siwin New Material is a cutting-edge, high-tech company that specializes in the development, manufacturing, and distribution of organic silicone materials. Their headquarters are located in Nanjing, China.
Siwin New Material's commitment to excellence and dedication to providing top-quality products aligns perfectly with our own values and mission. We are confident that our collaboration will result in mutually beneficial outcomes and contribute to the advancement of the coating industry. Siwin New Material provide a variety of products covering silanes, siloxanes, light stabilizer.
From producing the conventional functional group silanes to special functional silanes, to special performance organic goods, developing different silanes, siloxanes, resins, end-capped additives, SIWIN Material offers a range of silicon solutions to meet the most challenging requirements in the Coating Industry.
Siwin-E560
3-(2, 3-Epoxy propoxy)propyltrimethoxysilane
Siwin -E560 plays the role of an Adhesion Promoter for Water based decorative Paints.

Siwin-E560 Typical Benefits:

This product is widely used in marine coatings, metal coatings, automotive coatings, and industrial anti-corrosive coatings to increase the adhesion and anti-corrosive performance of coatings.
This product can improve the adhesion between epoxy resin and substrate, improve the electrical properties of epoxy resin electronic materials, potting materials, and printed circuit boards, especially wet electrical properties.
It is mainly used in unsaturated polyester composite materials, which can improve the mechanical properties, electrical properties, and light transmission properties of the composite materials, especially the wet performance of the composite materials.
Wetting treatment of glass fiber (with this coupling agent) can improve the wet mechanical strength and electrical properties of the glass fiber reinforced composite material.
In the wire and cable industry, this coupling agent is used to treat the clay-filled peroxide-crosslinked EPDM system, which improves the consumption factor and the specific inductance.
Copolymerized with vinyl acetate and acrylic acid or methacrylic monomers. These polymers are widely used in coatings, adhesives and sealants to provide excellent adhesion and durability and chemical resistance.
Siwin UA 292 is a Light stabilizer for Water based decorative Paints.

Applications:
Siwin UA292 is a highly effecti ve liquid stabilizer used for a wide range of polymers and applications including polyurethanes, sealants, adhesives, elastomers, unsaturated polyesters, acrylics, vinyl polymers, styrene homo and copolymers polyolefin, liquid color concentrations, and o ther organic substrates. Siwin UA292 has low volatility and is thermally stable.
This is An Adhesion Promoter for Direct application to metals.

Applications:
Improve strength as glass fiber size composite in reinforced polyester composites.
Enhance initial and wet strength of reinforced polyester resin composites, like Synthetic Marble (artificial marble), Artificial Quartz.
Enhances the wet electrical properties of many mineral-filled and reinforced composites.
Crosslinks acrylic type resins improving adhesion and durability of adhesives and coatings.